Welcome to Stinkies Pet Waste Removal

Northland & Southland Kansas City's Pooper Scooping Service

Stinkies Pet Waste Removal of Northland Kansas City services Claycomo, Gladstone, Parkville and Riverside along with most areas in South Kansas City including  Belton, Blue Springs, Brookside, Grandview, Greenwood, Independence, Kansas City, Lee's Summit, Plaza, Raymore, Raytown and Waldo.  Stinkies also services most cities on the Kansas side including Fairway, Kansas City, Leawood, Lenexa, Merriam, Mission, Mission Hills, Olathe, OverlandPark, Prairie Village, Roeland Park, Shawnee, Shawnee Mission, Stanley, Westwood and Westwood Hills.

Stinkies Pet Waste Removal is the areas largest and most dependable dog poop clean up service in the Kansas City Metro Area.  But don't take our word for it, we are recommended by the areas most respectable Veterinarians, pet organizations and various other pet related businesses. 

Stinkies Pet Waste Removal takes pride in providing an unmatched quality of service in the pet waste removal and dog poop clean up industry. While others try to look like Stinkies, no other can equal the dependability, professionalism and thoroughness that only Stinkies Pet Waste Removal can provide.

Servicing

Kansas & Missouri

WHAT WE DOO:

We provide exceptional dog waste clean up on a weekly or twice a week routine.  One-time cleanings are also available.  On each service day a uniformed, professional scooping technician will meticulously rid your yard of unsightly dog waste, double bag and haul away for disposal at our facility.  On each visit your scooping technician will make sure your gate is secure while scooping and double check to make sure your gate is secure after clean up is completed.  A card will be left at your home reminding you of your clean yard.  Stinkies insures our thoroughness with a money back guarantee.  If you are ever unsatisfied with your clean up, Stinkies will not charge you for that visit.  We will return within 24 hours to "re-doo" your clean up free of charge.  Please note, usually as soon as your scooping technician leaves, Fido begins the poop cycle all over again.  All we ask is that you check your yard at your earliest convenience and take into consideration that waste could have been deposited after your scooping technician completed clean up.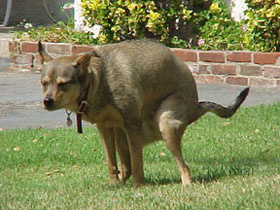 Is Your Dog A Pain In The GRASS?

KEYWORD TERMS RELATED TO OUR BUSINESS:

pooper scooper pet waste removal dog poop cleanup pet poop removal pet waste service doggie poo removal poop scoop poop scooping pooper scooping business stinkies poop scooping stinkies pet waste removal solutions canine waste removal doggie poo pickup kansas city pooper scooper kansas city dog poop northland and southland pooper scooping stinkys pet waste removal disposal dog waste pet business pet service Claycomo Gladstone Parkville Riverside Belton Blue Springs Brookside Grandview Greenwood Independence Kansas City Lee's Summit Plaza Raymore Raytown Waldo

Fairway Kansas City Leawood Lenexa Merriam Mission Mission Hills Olathe OverlandPark Prairie Village Roeland Park Shawnee Shawnee Mission Stanley Westwood Westwood Hills

When Doody Calls, Call Us!

816-322-2328

Copyright © 2002-2009 Stinkies Pet Waste Removal. All rights reserved.

Stinkies Pet Waste Removal is a dog waste cleanup pooper scooper service providing dog poop disposal for residential homes, apartment complexes, multi-family communites, city parks and dog parks since 2002.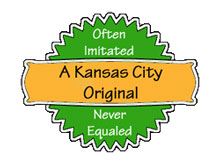 We Scoop Poop! Kanas City pet waste removal kasnas city pooper scooper service kansas city poop scooping dog waste cleanup dog poop scooper. 
Parkville Poop Scooping